Matthew Kolb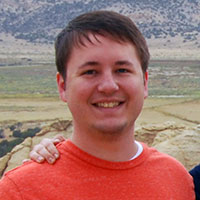 Specialties: I focus on helping businesses grow while decreasing management costs. I've developed marketing, content, and inventory management systems for multiple organizations including $400k annual paid marketing campaigns, search engine optimization for sites exceeding 2 million monthly visitors, email marketing campaigns generating 350k spam-free emails per week, and inventory management systems to manage 4,500+ products.
Past: By the time I started college, I had served as the lead developer for a jewelry supply company for several years and helped it grow to grow to a multi-million dollar annual business. I coordinated with other developers and a staff of up to 35 employees. I also did some free lance work for various smaller companies. More information: Progressive Computers.
Present: Upon graduating college at the end of 2009, I joined AffAction, LLC full time as the primary developer. I currently help AffAction expand its multi-million dollar online affiliate marketing efforts through web development and consulting.
Master of Science in Computer Science: Mississippi State University, Starkville, MS. December 2009. Overall GPA: 4.0/4.0
Bachelor of Science in Software Engineering: Mississippi State University, Starkville, MS. May 2, 2008. Overall GPA: 3.8/4.0
Computer Science and Engineering Information Assurance Professional Certificate: Mississippi State University, Starkville, MS. May 2, 2008.
Management Skills for First Time Supervisors:
Rockhurst University Continuing Education Center, June 16, 2005
I grew up in Vicksburg, MS and attended Warren Central High School. I attended Mississippi State University in Starkville, MS. I started dating my high school friend Megan Woleben Kolb while in college. We were married shortly after college graduation.
I really enjoy travel. Before graduating college, I had made two separate trips to Europe. While living in Mississippi, I enjoyed weekend trips to Memphis, Birmingham, New Orleans, and the gulf coast. Moving to Columbia, Maryland, which is just outside of the Baltimore, MD and Washington, DC metro areas, after college graduation has given me an entirely new set of areas to explore. During the summer of 2012, I moved to Memphis, TN to be closer to friends and family.
I also enjoy the outdoors. I frequently went on canoeing and camping trips while in the Boy Scouts where I attained the rank of Eagle Scout. Columbia also offered the ability to make short drives to the Appalachian Trail for over night backpacking trips.
My sister Brittany Kolb is also getting married to Michael Mann in May of 2012, and I designed the Mann wedding website.